GUIDE TO BUYING AN EMF METER
The term 'EMF' has several meanings. In this article we look at the three common sources of EMF radiation and the best professional EMF meters for measuring each type.
The term EMF is used rather loosely, since there are electric fields, there are magnetic fields, and many types of electro-magnetic fields.  Both electric fields and magnetic fields can be static or dynamic - like the alternating current in our power mains.
The below tables shows examples of these different fields and the best EMF meter for each type.
Magnetic Field

| Type | Example | EMF Meter |
| --- | --- | --- |
| Static | Earth's magnetic field | Wavecontrol SMP2 & WPH-DC Selective Field Probe DC- 40 kHz  |
| Dynamic | Mains power wiring (50Hz in Australia | Wavecontrol SMP2 & Selective Field Probe 1 Hz – 400 kHz · E and H/B Fields |
 

 

Electric Field

| Type | Example | EMF METER |
| --- | --- | --- |
| Static | Static electricity, lightning | N/A |
| Dynamic | Power wiring | Wavecontrol SMP2 & Selective Field Probe 1 Hz – 400 kHz · E and H/B Fields.  |
 

 

Electromagnetic Fields

| Type | Example | EMF Meter |
| --- | --- | --- |
| Static | Not applicable |   |
| Dynamic | Radio waves, microwaves | Wavecontrol SMP2 &  WPF8 Probe, or Suitable Field Probe for the Frequency of Interest.  |
None of the fields above can be seen.  The effects of some electric fields can be felt, like hair lifting or sharp stings from static electricity discharges, but most EMFs are invisible and undetectable by any human sense.  We have divided them into the groups above, because each type of field requires a particular type of EMF meter to detect its presence.
Overview of the Wavecontrol SMP2 EMF Meter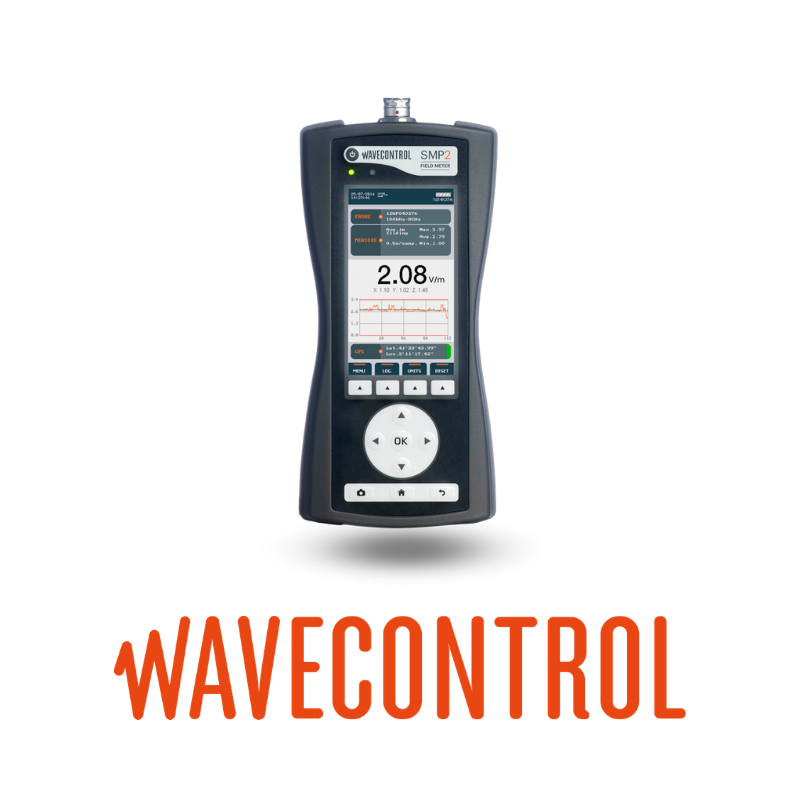 Broadband measurements DC - 60 GHZ With RMS and isotropic field probes.
This ONE meter will do all EMF measurements with the correct probe selected, including Electric and Magnetic components. 
Spectrum analysis DC - 400 KHZ real-time FFT.
Weightes Peak Method (WPM) real-time comparison in terms of % with the selected limits. 
Assessments in accordance with international standards: ICNIRP, IEC, EN, IEEE, etc. 
High performance GPS integrated in the instrument.
USB and fibre optic communication PC software included. 
Wavecontrol EMF Probes
By selecting the probe to suit your application, the SMP2 meter will cover from DC-60Ghz with E&H, E, or H response as per the table following. When you need to add an additional frequency range, you simply order a new probe. No need to buy a whole new meter!
We have specific probes for measurement of Wifi and Mobile phone bands. For advice on probes give our friendly team a call on 1300 236 682.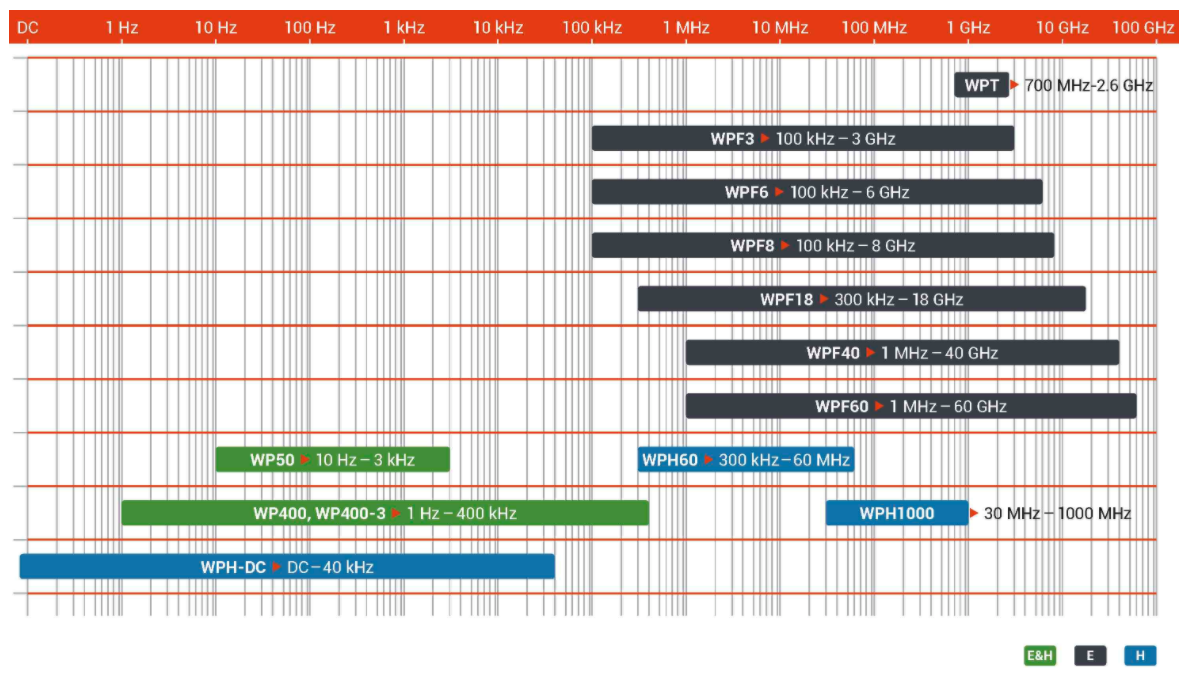 If you would like any assistance in selecting the EMF meter that is best suited for your own particular circumstances, then contact ADM Nuclear Technologies. A member of our expert team will gladly answer any questions you may have.

ADM also has a range of low cost quality EMF meters available for sale through our online store. You can browse this range of products by clicking on the following link: Low Cost Quality EMF Meters
IS THIS INFORMATION USEFUL?
If so, why not share it with your peers and colleagues. Simply click on the blue LinkedIn share icon below.